As I mentioned somewhere, with Squidoo.com shutting down, I know have lots of old time links to deal with - lots will be coming to THE BS..... only the best of course.
Anyway, the title today refers to a Mystery Wind - that rose up in 2008 and damaged one building only in the center of a city. I searched Google for a similar occurrence since - and found none. Truly Fortean perhaps?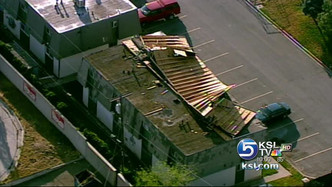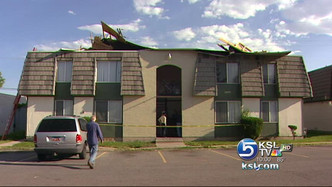 ==============
"I just happened to walk to my window, and when I looked out, everything went black. There was a tremendous amount of wind."
When the wind passed, it left destruction. "It seemed like something just came out of the sky, lifted the roof up,"
=================================================================================
The BS Entertains
==============================
Also From 2008
=========================================
http://forgetomori.com/wp-content/uploads/2008/04/springovelhae321hjk.jpg
=========================================