While the doomsday economic bigmouths have been around for decades and decades - the economic numbers in aggregate are truly scary for thinking people. Recently, on BS we featured talk about The Elliot Wave Theory which predicts that in the year 2000 we entered a `down' cycle worst than any in 300 years - one that is going to make money nearly worthless in many ways (that which is around). Here, Faber only disses the timing of such a crash - Barf Stew folks - http://www.cnbc.com/id/38481469 you don't really think the nightly news is going to tell you the collapse is immanent - do you?
Digging Deeper: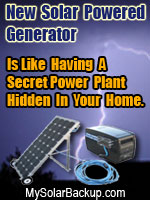 Because if you believe in the MSM - consider this - Cannabinoids Kill Cancer and Our Government Has Known for 36 Years - http://www.gsalternative.com/2010/05/cannabinoids-kill-cancer/ --- and you might understand the degree that the MSM is in cahoots with the Government and Barf politicians (ad dollars).
And, speaking of what is becoming the `new MSM' (the internet) much to the slowly fading in importance and Barfy MSM - comes this story on how to save it - 5 Lessons New Media Could Learn From 4chan - http://thenextweb.com/us/2010/07/28/5-lessons-new-media-could-learn-from-4chan/ - Stewable.
As Barf Stew readers know, I've been following for BS, an economic model type blog - here is one of their latest graphs - An unemployment problem with an easy solution - http://modeledbehavior.com/2010/07/29/an-unemployment-problem-with-an-easy-solution/ - now, usually, the points this blog makes are dead on - here however, if one is a thinker - you can easily see thru this `solution' - Barf Stew.
The Great Hangover: 21 Tales of the New Recession from the Pages of Vanity Fair
I recently turned on a computer that I hadn't used much since 2007 - and lo and behold - there were many many links --- this guy found some too Weeding the Bookmarks: Recommended Sites, Essays, and Videos - http://www.binnallofamerica.com/ml072510.html - Some good BS type links in here including consciousness links.
And, for those that really want to get rid of D.C. - Could an asteroid destroy Washington, D.C? - http://theweek.com/article/index/205516/could-an-asteroid-destroy-washington-dc - kind of a strange hook to talk about the discovery of a BIG asteroid that is due for arrival (1000 to 1) around Earth in 172 years.
Stewable Scary Science: Great Gift?
Killer Asteroids (Kidhaven Science Library)
Armageddon - Space - What are the chances of being hit by a killer Asteroid?
Did you enjoy the tasty Cheesecake yesterday? Here's another helping - http://30susaday.com/wmgf/103pics/pics/16.jpg - sexy pic.
Ready for the very definition of Barf Stew? - Bigfoot Contactees - http://www.cryptomundo.com/cryptozoo-news/contact2/ - great read.
Bigfoot and Other Mysterious Creatures (Crabtree Contact)
Bigfoots, becoming less real? - Robots - becoming more real?
Speaking of Robots:
Wood Stacking Robots